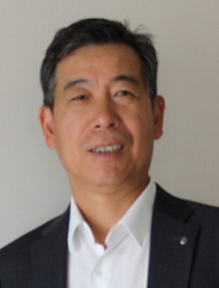 Dr Hugh (Huqiang) ZHANG
Deputy Director
Department of Weather Research
Dr Hugh (Huqiang) ZHANG
As the Deputy Director of the Department of Weather Research at CCRS, Dr Hugh (Huqiang) Zhang is responsible for the research, development, and transition to operations of local numerical weather prediction (NWP) and haze/air quality forecasting with lead times from the next few minutes (nowcasting) up to several days ahead. DWR's work directly supports MSS weather services, conducting strategic research to enhance our understanding of tropical weather and climate systems in the Southeast Asia region. The DWR works closely with CCRS's Department of Climate Research (DCR), MSS forecasters, local universities, and a number of international organisations including the UK Met Office, the Australian Bureau of Meteorology (BOM), and US National Centre for Atmospheric Research (NCAR).
Before joining CCRS in February 2022, Dr Hugh Zhang worked at the Australian BOM's Research Division from 1997 to 2022, as a Senior Research Scientist in its Earth System Modelling Program. His research covered several areas of numerical model development and evaluation for weather and climate applications, with a focus on studying impacts of land-surface processes on NWP, coupled seasonal forecast, and climate variability and predictability in the Australian-Asia region. Another key area of his research was the study of tropical weather and climate processes, including the Australia-Asian monsoon and their teleconnections. In addition, Dr Zhang established strong international collaborations and led a series of collaborative projects between the BOM and the China Meteorological Administration on NWP and climate research, served as the Member of the Scientific Committee for Arid Meteorology Study and Member of the Scientific Committee for Subtropical Monsoons, China Meteorological Society. He currently serves as the Member of the Asia-Australian Monsoon Working Group (AAM-WG), CLIVAR/GEWEX Monsoons Panel.
Dr Hugh Zhang maintains a strong peer-reviewed publication record in high-impact journals. He is also a regular peer reviewer for a number of scientific journals including Nature, Science, Geophysical Research Letters, Journal of Climate, Journal of Hydrometeorology, and Monthly Weather Review.
Education
1992-1996
PhD in Atmospheric Sciences, Macquarie University, Australia

1986-1989
MSc, Chinese Academy of Meteorological Sciences, China

2010-2014
BSc, Nanjing Meteorological Institute, China
Working Experience
2022-present
Deputy Director, Centre for Climate Research Singapore, MSS

1997-2022
Research Scientist / Senior Research Scientist, Bureau of Meteorology, Australia

1996-1997
PostDoc, Bureau of Meteorology Research Centre, Australia

1989-1992
Research Assistant, Chinese Academy of Meteorological Sciences, China
Research Interests
Weather and climate modelling
Tropical monsoons and teleconnections
Land-surface and hydrological modelling and applications
Climate variability, predictability and climate change projections