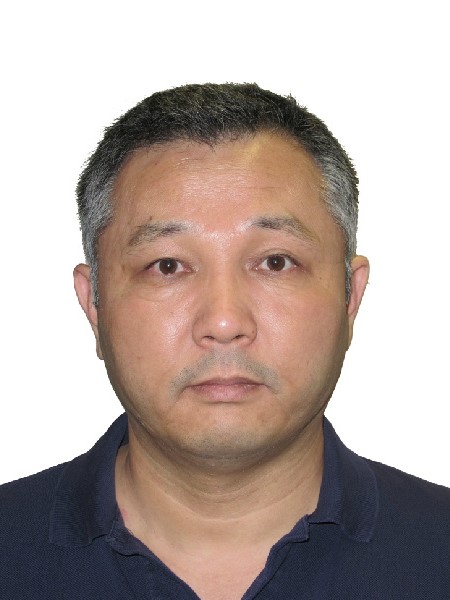 Dr Byoung Woong AN
Senior Research Scientist
Department of Weather Research
Core Modelling Development Branch
Dr Byoung Woong AN
Dr Byoung Woong AN's current research focus is on high resolution regional ocean modelling over Singapore and Southeast Asia seas using NEMO. His task is to set up a model, assess its ability to model for a better representation of the observed ocean variability, and quantify their impact in climate model. This leads to a better understanding of smaller scale ocean physics and better forecast. As a physical Oceanographer and a numerical modeler, his research experience ranges from the mathematical analysis of boundary layer dynamics to the applied numerical modelling. The time scales relevant to his work range from small scale short-term meteorological phenomena to the larger scale long-term climate variability of the ocean and sea-ice. He also has experience in other science topics such as regional climate change (i.e. Mediterranean Sea and Baltic Sea), global seasonal ocean forecasting, and storm surge forecasting.
Education
2000-2004
PhD in Mathematics, University College London, London, U.K.

1995-1997
MEng in Ocean Engineering, Korea Maritime University, Busan, Korea

1986-1993
BEng in Ocean Engineering, Korea Maritime University, Busan, Korea
Working Experience
2020-present
Senior Research Scientist, Centre for Climate Research Singapore, MSS

2015-2020
Senior Research Scientist, National Institute of Meteorological Sciences, Seogwipo, Korea

2010–2014
Research Scientist, Finnish Meteorological Institute, Helsinki, Finland

2007-2009
Research Scientist, Istituto Nazionale di Geofisica e Vulcanologia, Bologna, Italy

2006-2007
Postdoctoral Researcher, Dalhausie University/Bedford Institute of Oceanography, Dartmouth, Nova Scotia, Canada

2004-2006
Postdoctoral Researcher, University of Helsinki, Helsinki, Finland

1997-2000
Assistant research scientist, Korea Institute of Ocean Science and Technology, Busan, Korea
Research Interests
Numerical ocean and sea ice modelling
Geophysical fluid dynamics
Climate dynamics
Sea level change
Tedesco L., E. Miettunen, B.W. AN, J. Haapala, H. Kaartokallio, 2017.
Long-term mesoscale variability of modelled sea-ice primary production in the northern Baltic Sea.
Bull. Amer. Meteor. Soc., Elem Sci Anth, 5: 29., doi: 10.1525/elementa.223
An, B.W. and J. Haapala, 2014.
Changes in Baltic Sea surface temperature extremes.
Baltic International Symposium (BALTIC), 2014 IEEE/OES, vol.,1-5, doi: 10.1109/BALTIC.2014.6887871. Print ISBN: 978-1-4799-5707-1.
Klais R., T. Tamminen, A. Kremp, K.n Spilling, B.W. An, S. Hajdu, and K. Olli, 2013.
Spring phytoplankton communities shaped by interannual weather variability and dispersal limitation: Mechanisms of climate change effects on key coastal primary producers.
Limnology and Oceanography, 58(2), 753-762, 2013. doi:10.4319/lo.2012.58.2.0753. Print ISSN: 0024-3590. Online ISSN: 1939-5590