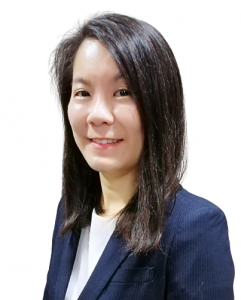 Ms Michelle CHNG
Head
Climate Science Research Programme Office
Centre for Climate Research Singapore
Ms Michelle CHNG
As Head of the Climate Science Research Programme Office (CSRPO) within the Centre for Climate Research Singapore (CCRS), Michelle is responsible for the project management & coordination activities with the local research community, including the National Sea Level Programme. The CSRPO works with a range of government and academic to stakeholders to promote the alignment between climate research and national priorities. It works to strengthen research capabilities in climate science with local universities & research institutes, and to facilitate the translation of scientific research into policy application. The CSRPO currently focuses on several key research areas in climate science: sea level rise; water resources & flood management; biodiversity & food security; the impact of warming trends on human health & the energy sector, and cross-cutting links between these areas. For further information about the CSRPO, please visit our website: http://ccrs.weather.gov.sg/climate-science-research-programme-office/
Prior to joining the CCRS, Michelle worked in both the public and private sectors in Singapore. Her portfolios in the public sector include reviewing and shaping policies to enhance Singapore's economic competitiveness while at MTI, and designing and managing multi-stakeholder research projects on urban development and environmental issues while at MND. In the private sector, Michelle was responsible for the deliverable of large environmental management projects related to climate change, mining, dredging and reclamation works in Singapore, Brunei and Indonesia.
Education
2009-2011
MSc Environmental Management, National University Singapore

2002-2006
BSc (Honours), Life Sciences (Biology), National University of Singapore
Working Experience
2020-present
Assistant Director / Head, Climate Science Research Programme, Centre for Climate Research Singapore, MSS

2019-2020
Senior Assistant Director, Pro-Enterprise Division, MTI

2013-2019
Senior Assistant Director, Centre for Liveable Cities, MND

2011-2013
Senior Environmental Consultant, DHI Water & Environment
Research Interests
Climate change impact
Project management
Communication
Stakeholder engagement
Preparing for a Climate Resilient Singapore. 2021. Centre for Liveable Cities, Singapore.
Living with Water: Lessons from Singapore and Rotterdam. 2019. Centre for Liveable Cities, Singapore.