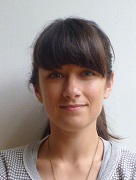 Dr Thea TURKINGTON
Senior Research Scientist
Department of Climate Research
Seasonal & Sub-seasonal Prediction Branch
thea_turkington@nea.gov.sg
Dr Thea TURKINGTON
Dr Thea Turkington's research interests include climate predictions on timescales varying from seasonal to the end of the century, with a focus on extreme weather and its impact (in particular for hydrological processes and water management). She is currently working on developing seasonal and sub-seasonal predictions for Singapore and the Maritime Continent as part of the seasonal/sub-seasonal prediction team at CCRS.
Education
2011-2016
PhD in Climate Change and Natural Hazards, University of Twente, Netherlands

2010-2011
MSc in Climate Change, University of East Anglia, United Kingdom

2008
PG Certificate in Meteorology, Victoria University of Wellington, New Zealand

2002-2006
BSc in Physics and Earth Science, University of Victoria, Canada
Working Experience
2016-present
Research Scientist/ Senior Research Scientist, Centre for Climate Research Singapore, MSS

2008-2010
Meteorologist, MetService, New Zealand

2006-2007
Data Analyst, ADS Environmental Services, New Zealand
Research Interests
Sub-seasonal/seasonal predictions
Tropical weather and climate processes
Rainfall extremes
Timbal, B., Turkington, T., Hassim, M. E. and Gao, E., 2018:
Heavy rain.
ENVISION, 14:29-31.
Timbal, B., Turkington, T. and Hassim, M. E., 2018:
Temperatures rising.
ENVISION, 15:54-57.
T. Turkington, K. Breinl, J. Ettema, and V. Jetten, 2016:
A new flood type classification method for use in climate change impact studies.
Weather and Climate Extremes, In Press, doi:10.1016/j.wace.2016.10.001.
V. Bharti, C. Singh, J. Ettema, and T. Turkington, 2016:
Spatiotemporal characteristics of extreme rainfall events over the northwest Himalaya using satellite data.
Int. J. Climatol., 36: 3949–3962, doi:10.1002/joc.4605.
J. Wood, S. Harrison, T. Turkington, and L. Reinhardt, 2016:
Landslides and synoptic weather trends in the European Alps.
Climatic Change, 136: 297, doi:10.1007/s10584-016-1623-3.
T. Turkington, J. Ettema, C. van Westen, and K. Breinl, 2014:
Empirical atmospheric thresholds for debris flows and flash floods in the Southern French Alps.
Nat Hazard Earth Syst Sci, 14:1517-1530, doi:10.5194/nhess-14-1517-2014.
K. Breinl, T. Turkington, M. Stowasser, 2014:
Simulating daily precipitation and temperature: a weather generation framework for assessing hydrometeorological hazards.
Met Apps, 22:334–347, doi:10.1002/met.1459.